Find Portfolio Opportunities with CoStar Market Data & Analytics Wednesday, 2 November 2022 from 1:40 PM – 2:00 PM
Location

Technology Playground - Innovation Pavilion

Session Type

Technology Playground & Learning Theaters
Real estate departments are constantly challenged to optimize portfolios and reduce costs. But with business changes like hybrid workplaces and online-to-offline commerce, the need for insightful and innovative real estate strategies has never been greater.

Having direct, unlimited, and on-demand access to commercial real estate market data and analytics empowers real estate teams to find portfolio opportunities in three key areas:

Consolidation of space and resources


Utilization and optimization


Market opportunities for acquisition or distribution


Key Takeaways:
Perform more comprehensive market and submarket analysis.


Discover more opportunities for cost savings with lease renewals or new space.


Make more confident and informed recommendations.


Speakers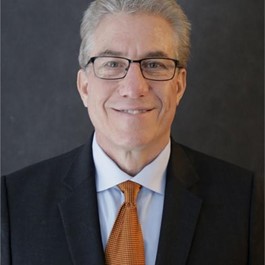 David Gibson
Vice President, Sales, CoStar Real Estate Manager
Speaker
Topics
Data Analytics, Lease Administration, Portfolio Management
Events Key
Invitation-only event
Ticketed event
Learning: Your Way
Learning comes in many forms. Choose from more than 120 unique Learning Experiences in new formats to fit your style and interests.
Campfire - Smaller, more intimate facilitated conversations with peers.
Case Studies - Real life examples of projects with opportunities to understand what went well (and what didn't).
Debate - Constructive, moderated debate between opposing viewpoints.
Engage Studio - Jump in, get involved, and have fun in these hands-on learning opportunities.
Future 20 - 20-minute solo presentations highlighting new and emerging ideas.
Learning Theaters - Effective, timely, topical presentations by SME's on Innovation, Sustainability, and Workplace.
Roundtable Discussions - Delve into the deeper issues and focus on developing solutions, approaches, strategies, or innovative thinking.
Technology Playground - Informative technology insights and trends to keep you ahead of the curve!
Learning Experiences Sponsored by: