DEI: Putting the "Real" in Corporate Real Estate Thursday, 3 November 2022 from 9:00 AM – 9:40 AM
Location

W-183 C (Level 1)

Session Type

Learning Experience
According to McKinsey, the companies with the most diversity in their executive ranks outperformed the least diverse by 36%. Companies with women in at least 30% of executive roles outperform the least gender-diverse companies by 48%. The results are clear: DEI pays dividends. Yet, there is more to it than hiring or meeting ADA guidelines. It's about making people feel a sense of belonging from the moment they set foot on your property. In this session, we will have an open discussion about how corporate real estate leaders can infuse DEI into workplace strategy, what role buildings play in the employee experience, and best practices to maximize return on investment.
Key Takeaways:
Discover Real Estate's role in fostering inclusion.


Learn about the economics of DEI.


Identify best practices for designing inclusion into building operations.


Speakers

Charity Chandler
Director, DE&I Experience, Sodexo
Speaker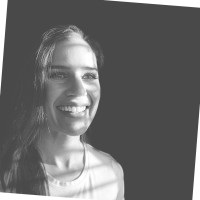 Kimberly Ramirez
Operations Lead, Central, Chevron
Speaker

Carol Thomas
Director of Employee Experience, Sodexo
Speaker
Sponsored By:
Topics
Diversity Equity and Inclusion, Facilities Management, Workplace Culture
Events Key
Invitation-only event
Ticketed event
Learning: Your Way
Learning comes in many forms. Choose from more than 120 unique Learning Experiences in new formats to fit your style and interests.
Campfire - Smaller, more intimate facilitated conversations with peers.
Case Studies - Real life examples of projects with opportunities to understand what went well (and what didn't).
Debate - Constructive, moderated debate between opposing viewpoints.
Engage Studio - Jump in, get involved, and have fun in these hands-on learning opportunities.
Future 20 - 20-minute solo presentations highlighting new and emerging ideas.
Learning Theaters - Effective, timely, topical presentations by SME's on Innovation, Sustainability, and Workplace.
Roundtable Discussions - Delve into the deeper issues and focus on developing solutions, approaches, strategies, or innovative thinking.
Technology Playground - Informative technology insights and trends to keep you ahead of the curve!
Learning Experiences Sponsored by: