While You Were Gone, the Entire Campus was Reimagined Thursday, 3 November 2022 from 2:15 PM – 3:15 PM
Location

W-183 B (Level 1)

Session Type

Learning Experience
While TIAA prepared for the six-building renovation and redefinition of its Charlotte, NC, campus, the 2020 lockdown began. As employees went home, TIAA quickly pivoted to a new comprehensive vision of work - a massive scope of change, affecting everything from corporate real estate (CRE) strategy to design to wellbeing. Every design aspect references TIAA's four guiding principles that vivify DEI: Celebrate, conveying TIAA's values, what it does, who it serves; Focus, putting people first to attract and retain associates, boosting individual and group effectiveness; Thrive, embracing safety, wellness, and sustainability, nurturing body and mind; and Evolve, designing beyond today to shift as workforce needs change. Bringing all the critical pieces together, the IA-TIAA team turned the pandemic's negative CRE impacts into a net positive.
Key Takeaways:
Explore how to leverage a focus on the employee experience as the "north star" for all design and facility decisions to achieve successful business outcomes.


Discover how to draw from a strong model to promote wellness, diversity, and inclusion when reinventing the workspace.


Learn how branding and graphics can be a critical component of the workplace design to refresh outdated aesthetics, help users navigate, create a clear identity, and bring meaning to the environment to foster pride and create a positive experience.


Speakers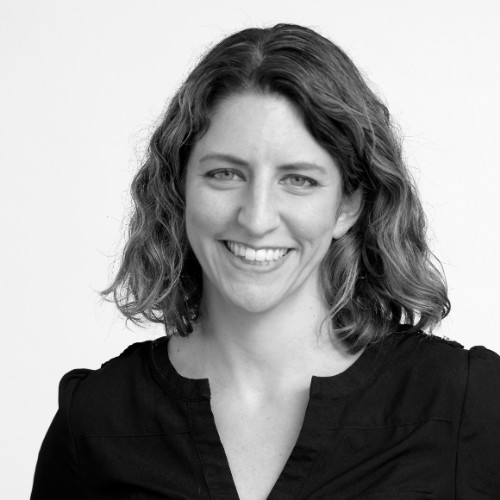 Julie Maggos
Director of Experiential Graphic Design, IA Interior Architects
Speaker

Stephanie Schmitz
Project Director, IA Interior Architects
Speaker

Scott Smith
Global Lead Real Estate, Design and Occupancy, TIAA
Speaker
Topics
Diversity Equity and Inclusion, Workplace Culture, Workplace Design
Events Key
Invitation-only event
Ticketed event
Learning: Your Way
Learning comes in many forms. Choose from more than 120 unique Learning Experiences in new formats to fit your style and interests.
Campfire - Smaller, more intimate facilitated conversations with peers.
Case Studies - Real life examples of projects with opportunities to understand what went well (and what didn't).
Debate - Constructive, moderated debate between opposing viewpoints.
Engage Studio - Jump in, get involved, and have fun in these hands-on learning opportunities.
Future 20 - 20-minute solo presentations highlighting new and emerging ideas.
Learning Theaters - Effective, timely, topical presentations by SME's on Innovation, Sustainability, and Workplace.
Roundtable Discussions - Delve into the deeper issues and focus on developing solutions, approaches, strategies, or innovative thinking.
Technology Playground - Informative technology insights and trends to keep you ahead of the curve!
Learning Experiences Sponsored by: