Returning to Office – Aligning Experience Data to Operational Investment Wednesday, 2 November 2022 from 11:00 AM – 12:00 PM
Location

W-180 (Level 1)

Streaming Location

Innovation Learning Theater

Session Type

Learning Experience
In a time of unprecedented uncertainty for real estate decision-makers, one thing is certain: We are migrating to a workplace ecosystem balancing home, office, and 3rd places. For companies whose ecosystem will be weighted toward a return to the office, the best way to bring people back is unclear. Some are using mandates; some are using choice; but nearly all are rethinking the space people will come back to. As a corporate real estate (CRE) leader, how do you know what will really work, and where to invest? In this session you will learn how to replace conjecture and subjectivity with an evidence-based, data-driven approach to measure and align the drivers of employee's workplace experience with operational investments. Join a thought-provoking, interactive discussion on how HP developed a return to office program focused on creating an inspiring work environment for their employees.
Key Takeaways:
Understand the connection between workplace experience and operational investments and how it has the potential to be the single biggest value driver.


Learn how HP engaged their employees and leveraged data to drive a future vision and earmark operational investments in amenities and workplace improvements that will create an inspiring employee experience through their future workplace.


Understand what the five key questions are for RTO planning.


Speakers
Bryan Berthold, MCR
Managing Director | Workplace Strategy, Cushman & Wakefield
Speaker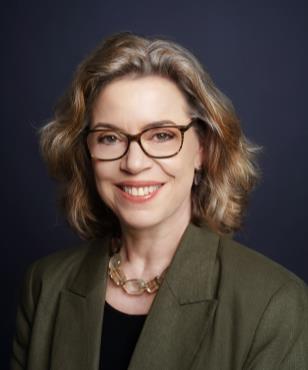 Despina Katsikakis
Executive Partner, Global Head of Total Workplace, Cushman & Wakefield
Speaker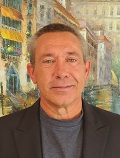 Cliff Wagner
WW Head of Corporate Real Estate and Workplace Services, HP Inc.
Speaker
Topics
Business Models, Technology & the Built Environment, Workplace
Events Key
Invitation-only event
Ticketed event
Learning: Your Way
Learning comes in many forms. Choose from more than 120 unique Learning Experiences in new formats to fit your style and interests.
Campfire - Smaller, more intimate facilitated conversations with peers.
Case Studies - Real life examples of projects with opportunities to understand what went well (and what didn't).
Debate - Constructive, moderated debate between opposing viewpoints.
Engage Studio - Jump in, get involved, and have fun in these hands-on learning opportunities.
Future 20 - 20-minute solo presentations highlighting new and emerging ideas.
Learning Theaters - Effective, timely, topical presentations by SME's on Innovation, Sustainability, and Workplace.
Roundtable Discussions - Delve into the deeper issues and focus on developing solutions, approaches, strategies, or innovative thinking.
Technology Playground - Informative technology insights and trends to keep you ahead of the curve!
Learning Experiences Sponsored by: