Delivering future-ready workspaces in a volatile market Thursday, 15 September 2022 from 11:30 AM – 12:15 PM
The global corporate occupier market remains in a position of strength despite the global shocks caused by the pandemic and now escalating war in the Ukraine. Against this uncertain backdrop, occupiers continue to expand their workplace footprint, and many are reinventing their workplace strategy to attract their staff back to the office. We explore trends across major global regions, assessing how the demand landscape is shifting, how the construction sector is responding, how build costs compare. Further, we set out best practices to successfully implement cross regional programs. We will overlay macroeconomic drivers and the potential for continued supply chain disruption.
Key Takeaways:
Know the top 5 tips for developing the most accurate capex request. How to 'only ask once,' for budget.


Discover how different markets procure their works, and what it costs to undertake projects in key cities across the globe.


Successfully implement a program of works across many different regions.


Speakers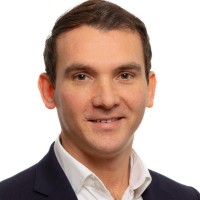 Oliver Sneath
Director, Head of London Occupier Cost Management, Turner & Townsend
Speaker
Topics
Construction, Emerging Trends, Market Conditions
Events Key
Invitation-only event
Ticketed event
Sessions included with Livestream registration only. Registrations are for either in-person OR for livestream participation.