The Omnichannel Office: Re-Engaging Workers Among the Disruption of Work-From-Home Tuesday, 9 November 2021 from 10:00 AM – 10:40 AM
Location

608

Streaming Location

Sustainability Learning Theater

Session Type

Learning Experience
Work-From-Home (WFH) has its own set of challenges. While productivity remained high, consistent polling indicates that a third of workers complained of motivational issues or loneliness. Worse yet, employee engagement-the most critical element for retaining talent-suffered. Yet that same polling also tells us that workers demand more flexibility for remote work. The issue of re-engaging workers while walking the tightrope between organizational needs and worker demands for flexibility has emerged as a significant challenge. This session will examine the conundrums of WFH and how to re-engage workers in the emerging new remote-flexible workspace.
Key Takeaways:
Detail the challenges, opportunities and paradoxes presented by WFH, remote flexibility and the emergence of omnichannel workplaces; why a one-size-fits-all doesn't work and how employers can find the right formulas for their workforces.


Examine the basic precepts of the experience economy and the lessons that employers can learn from this to both re-engage workers, incentivize their return to physical workplaces and boost loyalty, job satisfaction and retention.


Discover Next-Gen strategies on boosting the employee experience in physical space that will benefit both employers and landlords.


Speakers

Roy Abernathy
Executive Vice President, Newmark
Speaker

Melony Bethala, PhD
Regional Workplace Manager, Newmark
Speaker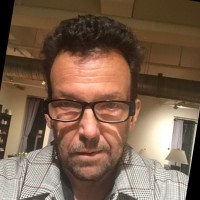 Garrick Brown
Managing Director of Western Region Research, Newmark Knight Frank
Speaker
Topics
Emerging Trends, Employee Engagement, Workplace
Learning: Your Way
Learning comes in many forms:
Case Studies - Real life examples of projects with opportunities to understand what went well (and what didn't).
Debate - Constructive, moderated debate between opposing viewpoints.
Engage Studio - Jump in, get involved, and have fun in these hands-on learning opportunities.
Future 20 - 20-minute solo presentations highlighting new and emerging ideas.
Learning Theaters - Effective, timely, topical presentations by SME's on Innovation, Sustainability and Workplace.
Roundtable Discussions - Delve into the deeper issues and focus on developing solutions, approaches, strategies, or innovative thinking.
Technology Playground - Informative technology insights and trends to keep you ahead of the curve!
Learning Experiences Sponsored by: