Gamification, Real Time Visualization, and the Human Experience in Construction Monday, 8 November 2021 from 12:40 PM – 1:00 PM
Location

Innovation Learning Theater - Innovation Pavilion
This session will show the practical use of gamification and real time visualization during design and construction on a keystone project. Look into the future, and see how proven solutions from other industries including film and automotive can be applied to accelerate better outcomes for construction. See how DPR's new "learning lab" regional headquarters leveraged Epic Game technology to better visualize during design, plan ahead of modular offsite construction, and manage the site visually.
Speakers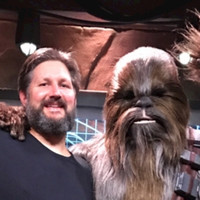 Charlie Dunn
Project Storyteller, DPR Construction
Speaker
Topics
Creativity, Emerging Trends, Virtual Reality/Augmented Reality
Learning: Your Way
Learning comes in many forms:
Case Studies - Real life examples of projects with opportunities to understand what went well (and what didn't).
Debate - Constructive, moderated debate between opposing viewpoints.
Engage Studio - Jump in, get involved, and have fun in these hands-on learning opportunities.
Future 20 - 20-minute solo presentations highlighting new and emerging ideas.
Learning Theaters - Effective, timely, topical presentations by SME's on Innovation, Sustainability and Workplace.
Roundtable Discussions - Delve into the deeper issues and focus on developing solutions, approaches, strategies, or innovative thinking.
Technology Playground - Informative technology insights and trends to keep you ahead of the curve!
Learning Experiences Sponsored by: