Returning to Office: Aligning Experience Data to Operational Investment Monday, 8 November 2021 from 11:00 AM – 12:00 PM
As a leader, how do you know what will really work and where to invest? In this session you will learn how to replace conjecture and subjectivity with an evidence-based, data-driven approach to measure and align the drivers of employee's workplace experience with operational investments. Discover how IBM has developed its Experience Program. Driven by employee sentiment data and guided by an Experience Counsel, IBM developed an industry-leading workplace to support business and cultural transformation post COVID. Also, hear how Cushman & Wakefield's Experience per Square Foot data avoids the pitfall of investing in the built environment without the data to back decisions.
Key Takeaways:
Clearly understand the connection between workplace experience and ops investments.


Learn how IBM leveraged data and a company experience counsel to drive a future vision and earmark operational investments that drive a great employee experience through their future workplace.


Answer 5 key RTO questions: 1. How do mandates vs choice impact experiences? 2. How will in-office & remote affect various demographic & tenure sectors? 3. How does RTO affect wellbeing? 4. What % of people can we expect back vs working remote? 5. Will we repurpose tomorrow's office?


Speakers
Bryan Berthold, MCR
Managing Director | Workplace Strategy, Cushman & Wakefield
Speaker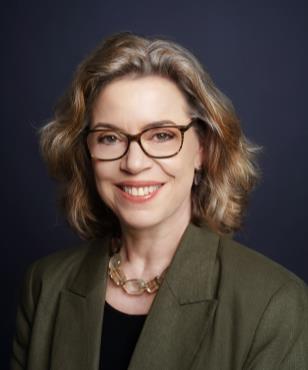 Despina Katsikakis
Executive Partner, Head of Occupier Business Performance, Cushman & Wakefield
Speaker

Vincent Wase
Global Lead, Workplace Experience, IBM
Speaker
Topics
Data Analytics, Employee Engagement, Workplace Strategy
Learning: Your Way
Learning comes in many forms:
Case Studies - Real life examples of projects with opportunities to understand what went well (and what didn't).
Debate - Constructive, moderated debate between opposing viewpoints.
Engage Studio - Jump in, get involved, and have fun in these hands-on learning opportunities.
Future 20 - 20-minute solo presentations highlighting new and emerging ideas.
Learning Theaters - Effective, timely, topical presentations by SME's on Innovation, Sustainability and Workplace.
Roundtable Discussions - Delve into the deeper issues and focus on developing solutions, approaches, strategies, or innovative thinking.
Technology Playground - Informative technology insights and trends to keep you ahead of the curve!
Learning Experiences Sponsored by: