Songwriting with SongDivision Monday, 8 November 2021 from 3:45 PM – 4:45 PM
A unique and truly creative experience awaits you! Join the world-class musicians of SongDivision in an interactive songwriting session. Rock your creativity while working in a team to innovate the corporate real estate profession. Songwriting will stretch your ability to align, act together and listen to each other: all qualities that are of the greatest importance for team work! Only a positive attitude is needed! No musical experience or ability is required! SongDivision will play each team's song in the closing General Session in an exciting 'Battle of the Bands'. Team members will be invited onstage to join the fun!
Speakers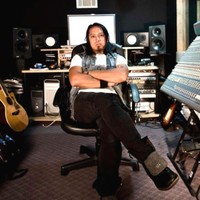 Walter Ino
Musician, SongDivision
Speaker
Topics
Creativity, Team Effectiveness
Learning: Your Way
Learning comes in many forms:
Case Studies - Real life examples of projects with opportunities to understand what went well (and what didn't).
Debate - Constructive, moderated debate between opposing viewpoints.
Engage Studio - Jump in, get involved, and have fun in these hands-on learning opportunities.
Future 20 - 20-minute solo presentations highlighting new and emerging ideas.
Learning Theaters - Effective, timely, topical presentations by SME's on Innovation, Sustainability and Workplace.
Roundtable Discussions - Delve into the deeper issues and focus on developing solutions, approaches, strategies, or innovative thinking.
Technology Playground - Informative technology insights and trends to keep you ahead of the curve!
Learning Experiences Sponsored by: