Tuesday General Session with Howard Behar and SongDivision Tuesday, 9 November 2021 from 11:00 AM – 12:15 PM
Leading with Purpose: A Fireside Chat with Howard Behar Have you achieved 'being the bridge' in your enterprise? Howard Behar, who was the founding President of Starbucks International, did! Howard is a renowned business leader, author, speaker, and mentor who exemplifies how to be a bridge through his dedication to servant leadership. During his tenure Starbucks grew from 28 stores to over 15,000 on 5 continents; he established a culture of servant leadership which played a major role in that growth. Howard has had a positive influence on the lives of numerous men and women and is committed to the development of future leaders. Join us in a fascinating interview led by Michelle Myer, MCR,w, SLCR, Vice President Americas Real Estate, Oracle, as Howard shares stories on leadership and how to positively impact your organization. Turn it UP! Get ready for a high-energy music competition as CoreNet Global songwriting teams gather on stage with SongDivision for a Battle of the Bands. You be the judge. Join the fun as your friends and colleagues bring out their hidden musical talents!
Speakers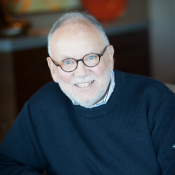 Howard Behar
Speaker, Author & Mentor
Speaker
Topics
Employee Engagement, Leadership & Management, Talent
Learning: Your Way
Learning comes in many forms:
Case Studies - Real life examples of projects with opportunities to understand what went well (and what didn't).
Debate - Constructive, moderated debate between opposing viewpoints.
Engage Studio - Jump in, get involved, and have fun in these hands-on learning opportunities.
Future 20 - 20-minute solo presentations highlighting new and emerging ideas.
Learning Theaters - Effective, timely, topical presentations by SME's on Innovation, Sustainability and Workplace.
Roundtable Discussions - Delve into the deeper issues and focus on developing solutions, approaches, strategies, or innovative thinking.
Technology Playground - Informative technology insights and trends to keep you ahead of the curve!
Learning Experiences Sponsored by: