Economic Outlook Series - Part 2 Wednesday, 23 September 2020 from 3:00 PM – 3:45 PM
COVID-19. The unexpected happened. The pandemic brought broad segments of the economy to a halt and is causing an unprecedented global economic slowdown. During this timely series a leading economist and analyst will examine changing market dynamics, key trends, and perspectives on managing portfolio risk. They will highlight economic implications for occupiers, and new challenges for a world in flux.
Key Takeaways:
Deepen your understanding of economic risks and their implications.


Gain insights on rapidly-changing economic conditions.


Speakers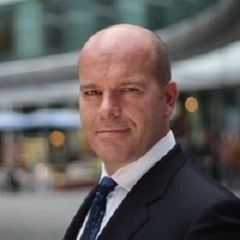 Damian Harrington
Director | Head of EMEA Research, Colliers
Speaker
Topics
Geopolitics, Market Conditions, Portfolio Management