Where's my Data Center? IT Delivery Issues for the Corporate Real Estate Pro Monday, 21 October 2019 from 1:10 PM – 1:30 PM
Location

Technology Playground - Innovation Pavilion

Session Type

Technology Playground & Learning Theaters
Corporate Real Estate professionals are involved in data center energy-efficiency retrofits, choosing data center locations, securing economic incentives, re-capturing de-commissioned space from older data centers, evaluating colocation providers, and negotiating colocation contracts. Learn about key data center facility procurement and use issues, economic incentives, location and technology trends.
Key Takeaways:
Understand the key issues to make actionable, quantifiable recommendations given impacts to your facilities portfolio.


Understand the most common project types and evaluate costs/benefits (both in financial return and social-responsibility profile) from each.
Add value to your project team and organization on complex data center facility selection, procurement, optimization, and space recapture projects.
Speakers

Kirk Killian
President, Partners National Real Estate Group
Speaker
Sponsored By: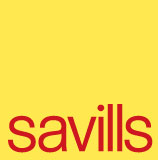 Topics
Location Strategies, Portfolio Management
Events Key
Invitation-only event
Ticketed event
Learning: Your Way
Learning comes in many forms. Choose from more than 120 unique Learning Experiences in new formats to fit your style and interests.
Case Studies - Real life examples of projects with opportunities to understand what went well (and what didn't).
Campfire - Smaller, more intimate facilitated conversations with peers.
Debate - Constructive, moderated debate between opposing viewpoints.
Empathy Lab - See and understand the world through the eyes of others. Foster a culture that promotes understanding, both within organizations and in the world at large.
Engage Studio - Jump in, get involved, and have fun in these hands-on learning opportunities.
Future 20 - 20-minute solo presentations highlighting new and emerging ideas.
Ignite - Fast-paced showcase of ideas that might be bold, possibly brash – but never boring
Learning Theaters - Effective, timely, topical presentations by SME's on Workplace, Wellness, Careers, and Innovation.
Roundtable Discussions - Delve into the deeper issues and focus on developing solutions, approaches, strategies, or innovative thinking.
Technology Playground - Informative technology insights and trends to keep you ahead of the curve!
Learning Experiences Sponsored by: