The Role of Office Design in Burnout Tuesday, 22 October 2019 from 1:00 PM – 1:20 PM
Location

Wellness Learning Theater - Innovation Pavilion

Session Type

Technology Playground & Learning Theaters
Burnout is a significant issue affecting today's workforce, costing an estimated $125-190 billion per year in healthcare spending in the U.S. alone. Much of the current discussion around this issue has focused on individual factors and job characteristics. Can workplace design play a role in addressing the problem? With more and more workplaces moving toward open office design there is also more opportunity for distraction. Discover how limiting acoustical disruptions can make a difference. You can harness the power of design to prevent stress, and help your employees stay focused, engaged and productive throughout the workday.
Key Takeaways:
Describe comprehensively the definition of burnout.


Explain the cost of burnout on employee engagement and general mental health.


Describe multiple physical and non-physical solutions to improve the quality of space to mitigate the effects of burnout from acoustic disturbances.
Speakers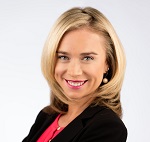 Whitney Gray, PhD
Senior Vice President, Delos Insights, Delos
Speaker
Topics
Wellness, Workplace Design
Events Key
Invitation-only event
Ticketed event
Learning: Your Way
Learning comes in many forms. Choose from more than 120 unique Learning Experiences in new formats to fit your style and interests.
Case Studies - Real life examples of projects with opportunities to understand what went well (and what didn't).
Campfire - Smaller, more intimate facilitated conversations with peers.
Debate - Constructive, moderated debate between opposing viewpoints.
Empathy Lab - See and understand the world through the eyes of others. Foster a culture that promotes understanding, both within organizations and in the world at large.
Engage Studio - Jump in, get involved, and have fun in these hands-on learning opportunities.
Future 20 - 20-minute solo presentations highlighting new and emerging ideas.
Ignite - Fast-paced showcase of ideas that might be bold, possibly brash – but never boring
Learning Theaters - Effective, timely, topical presentations by SME's on Workplace, Wellness, Careers, and Innovation.
Roundtable Discussions - Delve into the deeper issues and focus on developing solutions, approaches, strategies, or innovative thinking.
Technology Playground - Informative technology insights and trends to keep you ahead of the curve!
Learning Experiences Sponsored by: