Frictionless CRE: Savills Knowledge Cubed Platform Monday, 21 October 2019 from 12:40 PM – 1:00 PM
Location

Technology Playground - Innovation Pavilion

Session Type

Technology Playground & Learning Theaters
Savills Knowledge Cubed platform is designed to engage clients through intuitive apps powered by connected property and people data networks. Open sourced toolkits of robust data partnerships and integrations with platforms such as Savills flexible office space platform Workthere bring Savills clients closer to a frictionless real estate environment.
Speakers

Bryan Ezell
Corporate Managing Director, Technology Solutions, Savills
Speaker

Doug Jamieson
Corporate Managing Director, Technology Solutions, Savills
Speaker
Neil Smolen, SLCR
VP of Global Real Estate, Technicolor, Technicolor
Speaker
Sponsored By: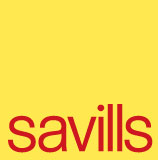 Events Key
Invitation-only event
Ticketed event
Learning: Your Way
Learning comes in many forms. Choose from more than 120 unique Learning Experiences in new formats to fit your style and interests.
Case Studies - Real life examples of projects with opportunities to understand what went well (and what didn't).
Campfire - Smaller, more intimate facilitated conversations with peers.
Debate - Constructive, moderated debate between opposing viewpoints.
Empathy Lab - See and understand the world through the eyes of others. Foster a culture that promotes understanding, both within organizations and in the world at large.
Engage Studio - Jump in, get involved, and have fun in these hands-on learning opportunities.
Future 20 - 20-minute solo presentations highlighting new and emerging ideas.
Ignite - Fast-paced showcase of ideas that might be bold, possibly brash – but never boring
Learning Theaters - Effective, timely, topical presentations by SME's on Workplace, Wellness, Careers, and Innovation.
Roundtable Discussions - Delve into the deeper issues and focus on developing solutions, approaches, strategies, or innovative thinking.
Technology Playground - Informative technology insights and trends to keep you ahead of the curve!
Learning Experiences Sponsored by: