The Hardest Question in the World Tuesday, 22 October 2019 from 8:30 AM – 9:15 AM
Location

Innovation Learning Theater - Innovation Pavilion

Session Type

Technology Playground & Learning Theaters
Do you need answers to tough situations you're facing at work regarding your workplace? If so, bring the hardest question you are facing to an esteemed panel of corporate real estate thought leaders. Pose your toughest question and take advantage of this valuable opportunity to get useful information to help you move forward.
Key Takeaways:
Get helpful insights that are tailored to your specific question.


Engage in meaningful conversations and tap into the wisdom of your peers.
Speakers

Jessup Bordson
Sr. Director, Global Real Estate, The Boeing Company
Speaker

Keith Perske
Sr. Vice President, Workplace Innovation Advisor, Colliers
Speaker

Luigi Sciabarrasi, MCR, SLCR
Global Head of Real Estate, AECOM
Speaker
Sponsored By: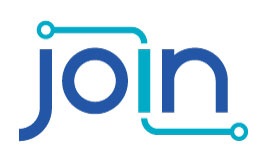 Topics
Achieving Results
Events Key
Invitation-only event
Ticketed event
Learning: Your Way
Learning comes in many forms. Choose from more than 120 unique Learning Experiences in new formats to fit your style and interests.
Case Studies - Real life examples of projects with opportunities to understand what went well (and what didn't).
Campfire - Smaller, more intimate facilitated conversations with peers.
Debate - Constructive, moderated debate between opposing viewpoints.
Empathy Lab - See and understand the world through the eyes of others. Foster a culture that promotes understanding, both within organizations and in the world at large.
Engage Studio - Jump in, get involved, and have fun in these hands-on learning opportunities.
Future 20 - 20-minute solo presentations highlighting new and emerging ideas.
Ignite - Fast-paced showcase of ideas that might be bold, possibly brash – but never boring
Learning Theaters - Effective, timely, topical presentations by SME's on Workplace, Wellness, Careers, and Innovation.
Roundtable Discussions - Delve into the deeper issues and focus on developing solutions, approaches, strategies, or innovative thinking.
Technology Playground - Informative technology insights and trends to keep you ahead of the curve!
Learning Experiences Sponsored by: