Technology Playground - Redefining the Way Work is Done with Capital One Tuesday, 22 October 2019 from 1:30 PM – 1:50 PM
Location

Technology Playground - Innovation Pavilion

Session Type

Learning Experience
For Capital One, having best-in-class digital workspaces and amenity services to for its 49K+ associates is a top priority. Join them as they discuss the Capital One @Work employee mobile app and how it embodies their digital-first tech culture to create operational efficiencies that simplify the associate's daily work-life balance.
Speakers

Alisha Brady
Mobility Product Owner, Workplace Solutions, Capital One
Speaker

Andrew Yu
Founder and CTO, Modo Labs, Inc.
Speaker
Sponsors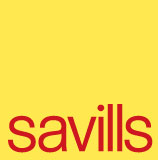 Events Key
Invitation-only event
Ticketed event
Learning: Your Way
Learning comes in many forms. Choose from more than 120 unique Learning Experiences in new formats to fit your style and interests.
Case Studies - Real life examples of projects with opportunities to understand what went well (and what didn't).
Campfire - Smaller, more intimate facilitated conversations with peers.
Debate - Constructive, moderated debate between opposing viewpoints.
Empathy Lab - See and understand the world through the eyes of others. Foster a culture that promotes understanding, both within organizations and in the world at large.
Engage Studio - Jump in, get involved, and have fun in these hands-on learning opportunities.
Future 20 - 20-minute solo presentations highlighting new and emerging ideas.
Ignite - Fast-paced showcase of ideas that might be bold, possibly brash – but never boring
Learning Theaters - Effective, timely, topical presentations by SME's on Workplace, Wellness, Careers, and Innovation.
Roundtable Discussions - Delve into the deeper issues and focus on developing solutions, approaches, strategies, or innovative thinking.
Technology Playground - Informative technology insights and trends to keep you ahead of the curve!
Learning Experiences Sponsored by: