Future 20 - A Future History of Thinking at Work: Experiencing Productivity Monday, 21 October 2019 from 2:15 PM – 2:35 PM
Location

Katella Terrace (Located on 200 Level) - 2:15 - 2:35

Session Type

Future 20
Where does the human spirit for creative thinking come from? How can environments be designed to entice the naturally intuitive ability of people to bring their critical and creative thinking to bear in their work? The question for us at work today is; what legacy are we moving toward? There have been a few moments in human history that have addressed similarly profound questions. Through comparing these moments with ours we can provoke a new set of behaviors needed to close the gaps between productivity of the past and thinking in the future.
Key Takeaways:
Take a very brief look at periods in history that provide insight on what is happening all around us today.


Derive meaning and purpose from the trends of history.


Leave with 4 actionable insights to connect the future of thinking at work, with near future design drivers for workplace.


Speakers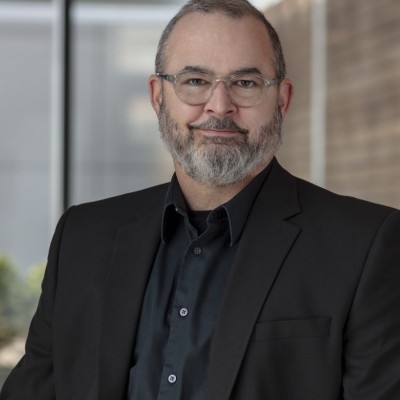 Brady Mick, MCR.w
Director of Strategic Design, SHP Design
Speaker
Topics
Workplace
Events Key
Invitation-only event
Ticketed event
Learning: Your Way
Learning comes in many forms. Choose from more than 120 unique Learning Experiences in new formats to fit your style and interests.
Case Studies - Real life examples of projects with opportunities to understand what went well (and what didn't).
Campfire - Smaller, more intimate facilitated conversations with peers.
Debate - Constructive, moderated debate between opposing viewpoints.
Empathy Lab - See and understand the world through the eyes of others. Foster a culture that promotes understanding, both within organizations and in the world at large.
Engage Studio - Jump in, get involved, and have fun in these hands-on learning opportunities.
Future 20 - 20-minute solo presentations highlighting new and emerging ideas.
Ignite - Fast-paced showcase of ideas that might be bold, possibly brash – but never boring
Learning Theaters - Effective, timely, topical presentations by SME's on Workplace, Wellness, Careers, and Innovation.
Roundtable Discussions - Delve into the deeper issues and focus on developing solutions, approaches, strategies, or innovative thinking.
Technology Playground - Informative technology insights and trends to keep you ahead of the curve!
Learning Experiences Sponsored by: