Engage Studio - Using Improv Comedy to Become an Agile and Effective Leader Monday, 21 October 2019 from 2:15 PM – 3:45 PM
Location

254AB

Streaming Location

251A

Session Type

Learning Experience - Leadership Development
Like life itself, work does not follow a ready-made script. You have to think and adapt as you go. In a word: improvise. The best, most dynamic, leaders do this as a matter of course. They use improvisation skills to be powerful communicators, and agile promoters of teamwork and collaboration. And so can you! Learn tested improvisation techniques, engage in Improv games, and experience the thrill of breaking through self-imposed limitations. Learn how to deploy improvisation to enhance creativity, gain clarity, and increase self-confidence. Drawing on years of CRE experience, the facilitators will translate theory into practice. Gain an effective toolkit to enhance team dynamics, reduce conflict, and maximize success.
Key Takeaways:
Learn why the concept of "Yes And" is essential for fostering collaboration within your team and reducing workplace negativity.


Understand how leading starts with listening, and by developing engaged listening skills, we create more dynamic interactions.


Think and act fast on your feet and use Improv to develop greater mental agility to create open and powerful communication with colleagues.


Speakers

Chris Calhoun, MCR
Vice President and Group Manager, Real Estate & Workplace Strategy, The International Monetary Fund
Speaker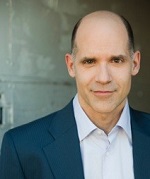 Chris Ulrich
Founder, CU in the Moment
Speaker
Sponsored By:

Topics
Leadership & Management
Events Key
Invitation-only event
Ticketed event
Learning: Your Way
Learning comes in many forms. Choose from more than 120 unique Learning Experiences in new formats to fit your style and interests.
Case Studies - Real life examples of projects with opportunities to understand what went well (and what didn't).
Campfire - Smaller, more intimate facilitated conversations with peers.
Debate - Constructive, moderated debate between opposing viewpoints.
Empathy Lab - See and understand the world through the eyes of others. Foster a culture that promotes understanding, both within organizations and in the world at large.
Engage Studio - Jump in, get involved, and have fun in these hands-on learning opportunities.
Future 20 - 20-minute solo presentations highlighting new and emerging ideas.
Ignite - Fast-paced showcase of ideas that might be bold, possibly brash – but never boring
Learning Theaters - Effective, timely, topical presentations by SME's on Workplace, Wellness, Careers, and Innovation.
Roundtable Discussions - Delve into the deeper issues and focus on developing solutions, approaches, strategies, or innovative thinking.
Technology Playground - Informative technology insights and trends to keep you ahead of the curve!
Learning Experiences Sponsored by: