Discover Your Play Wednesday, 11 September 2019 from 1:30 PM – 2:30 PM
Location

Heian I

Session Type

Learning Experience
Are you ready for some meaningful fun? In this session, Annemarie Steen, will share her vision on the importance of PLAY in dealing with today's fast changing world. You will be introduced the different PLAY categories and will engage in a variety of different playful experiential activities. The question "How could Play benefit your daily work?" will be discussed and ideas will be shared. Discover your personal play preference and enhance your creative thinking!
Key Takeaways:
Engage in action-based playful learning experiences.


Gain new insights and awareness about the importance of play.


Translate your insights into practical ideas for application in daily life and work.


Speakers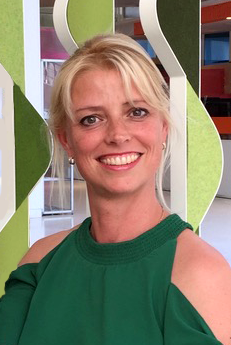 Annemarie Steen
Owner, Steentrain
Speaker
Sponsors

Topics
Emotional Intelligence, Leadership & Management
Events Key
Invitation-only event
Ticketed event
Learning Your Way
Learning comes in many forms. Discover some of the new formats to fit your style and interests. Choose from more than 120 unique Learning Experiences taught by the best minds in corporate real estate.
Engage Studio- Jump in, get involved, and have fun in these hands-on learning opportunities.
Future 20- Join a 20-minute solo presentation highlighting new and emerging ideas.
Leadership Track- Strengthen your leadership capabilities and become an even more effective people and change leader.
Technology Track- Informative technology insights and trends that will keep you ahead of the curve!